I started out my day with a quick stop at Cardiff City Hall because my quirky love for government buildings is strong. It's closed on Saturdays but I nonetheless enjoyed wandering around the outside.
Right next door is the National Museum Cardiff. Inside you'll find everything from Italian and Dutch historic art, Welsh ceramics, nature paintings, Welsh wildlife (not short of taxidermy), a seismograph, and a bunch of rocks, including this hunk of amethyst (which is my favourite kind of rock).
My next stop was St. Fagans National History Museum, about 30 minutes outside the city. To catch the bus I had to walk through Bute Park which is right behind Cardiff Castle and included what looks like a wannabe miniature Stonehenge.
St. Fagans is an open air museum that shows you the lifestyle of Welsh people in the olden days. It included things like cows, pigs, fake sheep, a saddle maker, an old chapel, and more.
And of course there is a castle because it's Wales. But this one is smaller than the ones I saw yesterday. The inside of the castle is being refurbished but the grounds were still open for visitors.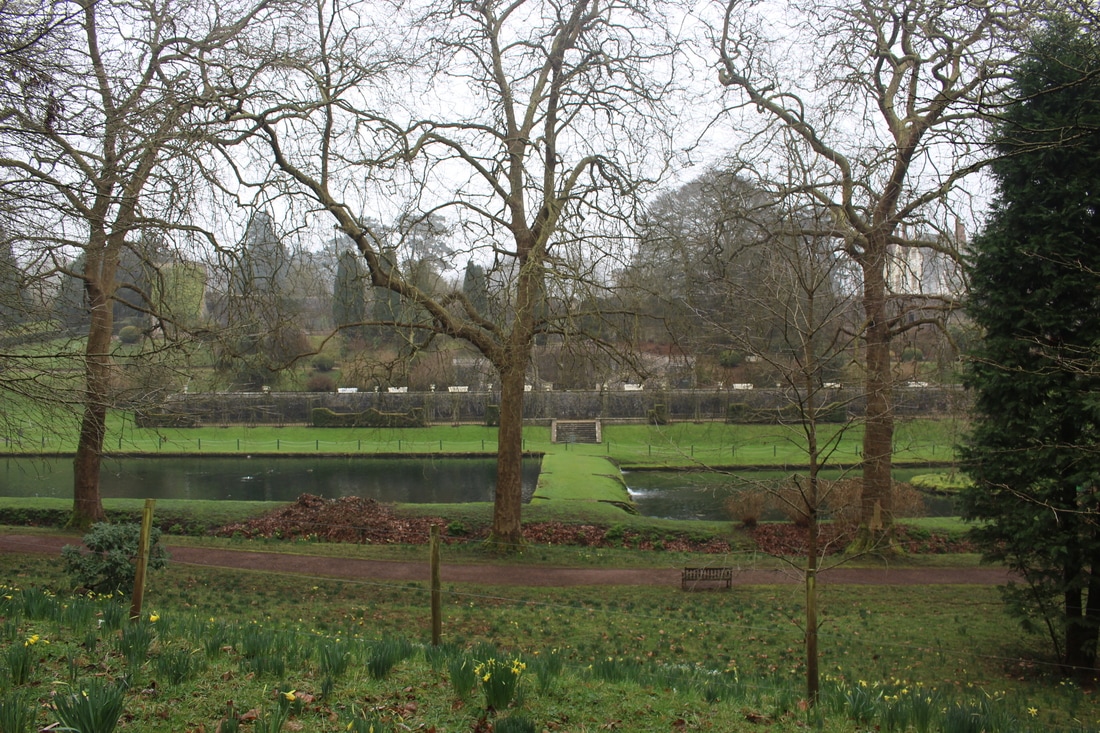 Where to next? Prison. Yes, literally. I was heading to afternoon tea at The Clink, a restaurant aimed at reducing recidivism rates in the United Kingdom. It's on the grounds of prisons and completely staffed by inmates. They have four locations, and one happens to be in Cardiff. I knew from looking at the website that the Cardiff location took walk-ins and that phones and cameras were not allowed, so after dropping my things off at my hostel, I found myself walking up to HM Prison Cardiff. While they do take walk-ins, it's better to make a reservation ahead of time. I was only able to get in because a party no-showed.

I discovered that unlike the other locations, this Clink isn't actually inside the prison walls, so security wasn't that strict and I actually could have brought my phone in (but still no pictures). Like the other locations, it's completely staffed by inmates. These men get valuable training that leads to greater chances of employment after release and a 41% reduction in recidivism. The afternoon tea was lovely and just what I needed after a long morning. You can also get breakfast, lunch or dinner. The staff were extremely friendly and I would highly recommend coming here if you ever find yourself in Cardiff (or at any of their other locations).

After returning to my hostel to get my things, I caught the bus towards Cardiff Bay. The first thing I saw when I stepped off the bus was the Wales Millennium Centre, a famous art centre. The words on the front translate to "Truth is as clear as glass forged in the flames of inspiration."
Right next door is the Pierhead. Originally the headquarters for the Bute Dock Company, it now serves as an educational centre for the National Assembly for Wales. There isn't much to see inside (unless you really love Welsh history) but entry is free and it's small so it's worth quickly peeking in.
And next door to the Pierhead is the Senedd, which holds the National Assembly debating chamber and committee rooms. This might be on my list for snazziest government buildings that I've visited. (I also somehow forgot to get a photo of the outside...oops.)
Now it was time to just wander around the bay.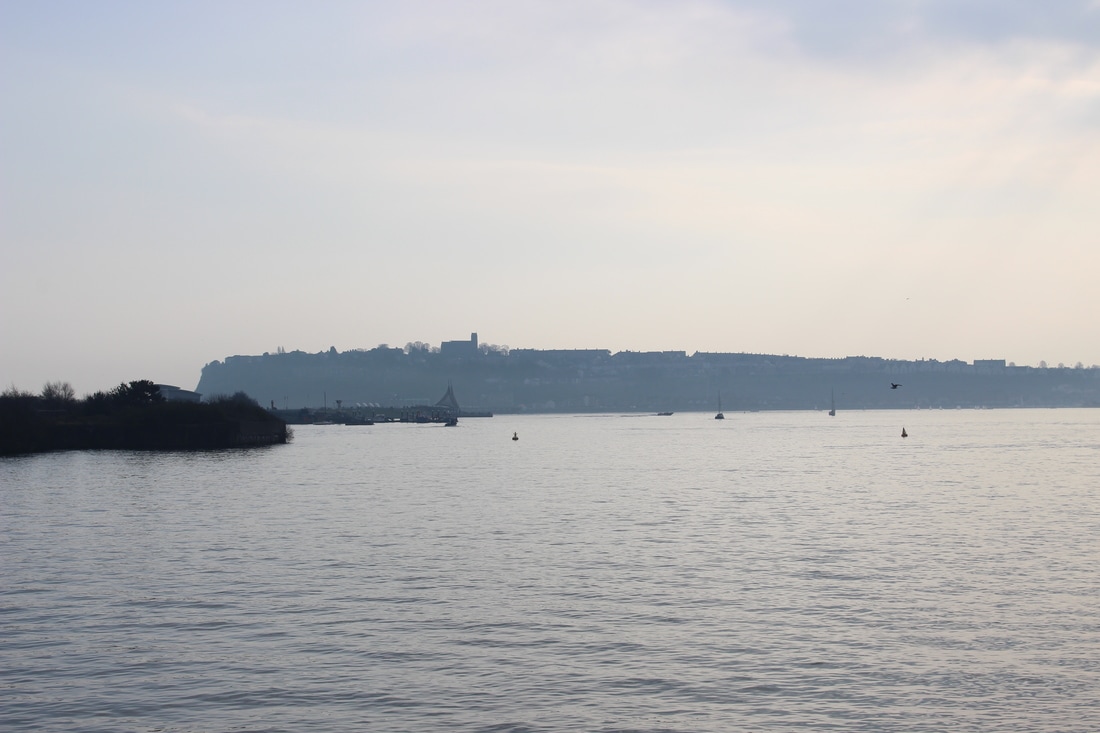 And the Cardiff Bay Barrage (where I discovered that the engineering nerd in me still exists after all).
By now the sun was beginning to set over the bay and I sat to enjoy the view for a bit before meandering onward to catch different angles of the setting sun.
Next it was time to wander around Cardiff Castle, which is only about a 5 minute walk from my hostel, to see what it looks like at night. Unfortunately the wall blocks most of the castle and Bute Park, where I was hoping to to get a decent view, was closed. But I got a few decent(ish) shots from over the wall and of the surrounding area.
And that's a wrap on Cardiff. Thanks for giving me a great leg workout, beautiful sites to enjoy, a reminder of how much I love solo travel, and the escape I needed. I hope to see you again, Wales.