I'm generally a fairly fast paced traveller and enjoy every second of it. But every once in a while, a leisurely day is necessary. Starting to feel worn down 5 days of intensive sightseeing and exploring (where I've been averaging 10+ miles of walking a day), and knowing that I'm running a half marathon tomorrow (remind me, why did I do that to myself?), Natalie and I took it pretty easy today. We took the tram up to Prague Castle and upon seeing the massive, winding, and unmoving queue to get inside, we decided enjoying the view and sitting in the sun of one of the gardens was good enough for us. It was particularly nice because there were hardly any tourists compared to the castle itself.
Out of no where, a massive horde of tourists came strolling in so we headed back to the city centre. Yesterday we tried to find a legal graffiti wall that's near the train station but were unsuccessful in locating it. So at the hostel Natalie looked up where it was and we made our way there to check it out. Street art – legal or not – is one of my favourite things about visiting some place new because it gives you a glimpse into the personality of that city.
Slowly we walked around before grabbing some lunch. Along the way we passed The Metronome from across the river. It's a massive, functional metronome that was put on the site of what used to be the world's largest statute of Stalin that was destroyed in 1962. While this doesn't seem to be confirmed, based on a quick Google search, it appears to be the world's largest metronome.
After enjoying lunch at Tom's Burgers (which was decked out in Marvel comics), we walked to Střelecký ostrov, a small island in the middle of the Vltava river, to bask in the sun and rest our feet. Up until today, it's been a bit colder here than either of us anticipated so I was excited to finally see the sun and have a day nice enough to just sit in the grass and enjoy the city. The park seemed to be only inhabited by locals.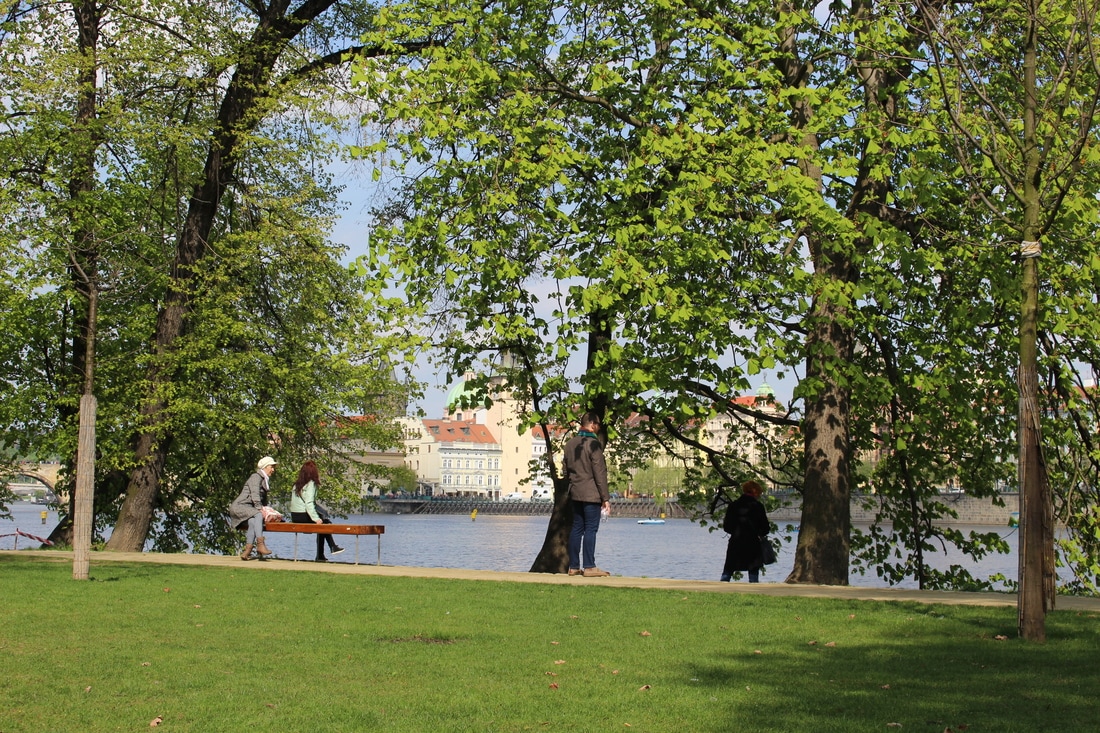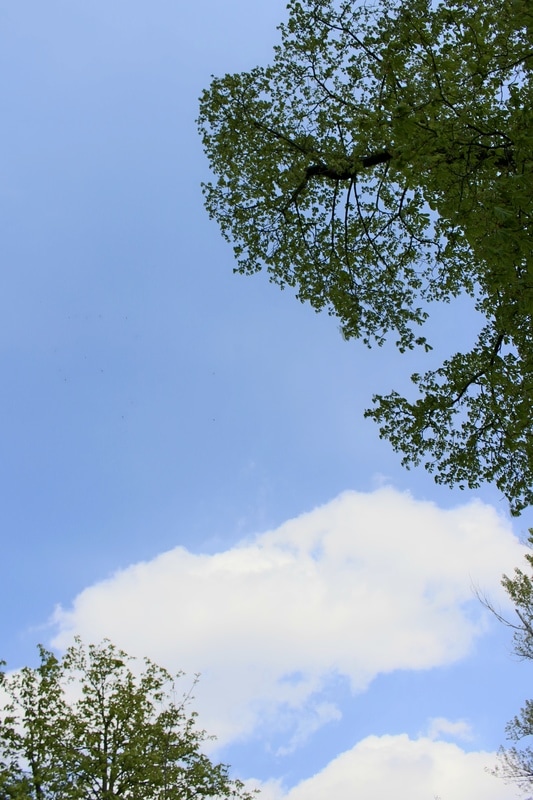 Both of us content with sitting in silence and enjoying the day - Natalie enjoying a book, myself people watching and curating my playlist for the race tomorrow - gave me time to reflect back on the first few days of my trip and how I got here - not just here in Prague, but at this point in my life. Surreal is without a doubt the first word that came to mind. Proud was the second. Never did I imagine this is where life would lead me but somehow, here I am. Certainly a lot of luck and a lot of privilege have contributed to me getting here, but I also know that I have worked hard to overcome obstacles and have learned to stop making excuses and just go fight for what I want. Learning to recognise what excuses come from a place of superficial fear and self-defeatist attitudes as opposed to legitimate excuses (because those are also real) has been pretty damn empowering and key to getting to this point.

After a while, it started getting chilly and my wandering mind snapped back to the present as Natalie and I began gathering our things to go grab some hot chocolate and head back to the hostel for cat naps before dinner. We took the metro via Náměstí Míru which has the longest escalator in the European Union.
In preparation for my race tomorrow, I knew I needed to carbo load so we went to an Italian restaurant. As we were waiting to be seated, a group of three guys walked right in and started to sit down at a table that was supposedly going to be for us. I was slightly peeved but was going to let it slide because it didn't seem that important. But the waiter noticed them do this and made them leave so we could have the table. We immediately decided she was getting a good tip. Each of us got a glass of red wine, (which was a good quality wine), bread and a large, delicious pasta dish for less than the equivalent of £10 each, including a generous tip. Not too shabby.

Since it was still early we headed out to grab some dessert from Lucerna Café. On our way we noticed a long line of trams at a standstill. Perplexed as to what was happening, we kept walking towards the front of the chaos to discover that a tram had run into a van.
Whoops.

Soon we were seated at Lucerna Café, the interior of which will bring you back in time. Natalie and I found ourselves talking about how we felt like we were in a movie about WWII widows and how I would go back to America to get arrested for being suspected of communism and Natalie would end up in West Berlin. Laughing hysterically at our potential movie plot, we finished up our desserts and drinks to head back to the hostel so I could crash early because I'm running 13.1 miles tomorrow...

I basically didn't train at all so if this race ends up killing me and this is my last post, I'll miss all my beautiful readers. <3