Yesterday was the final full day of the Monsoon. We started off our day with a 2.5 hour walking tour of Vilnius, which included the self-declared independent micronation of Užupis, which is similar to Christianshavn in Copenhagen, sans drugs. There was a Tibet Square in honour of when the Dalai Lama visited, and the Backpacker Jesus statue.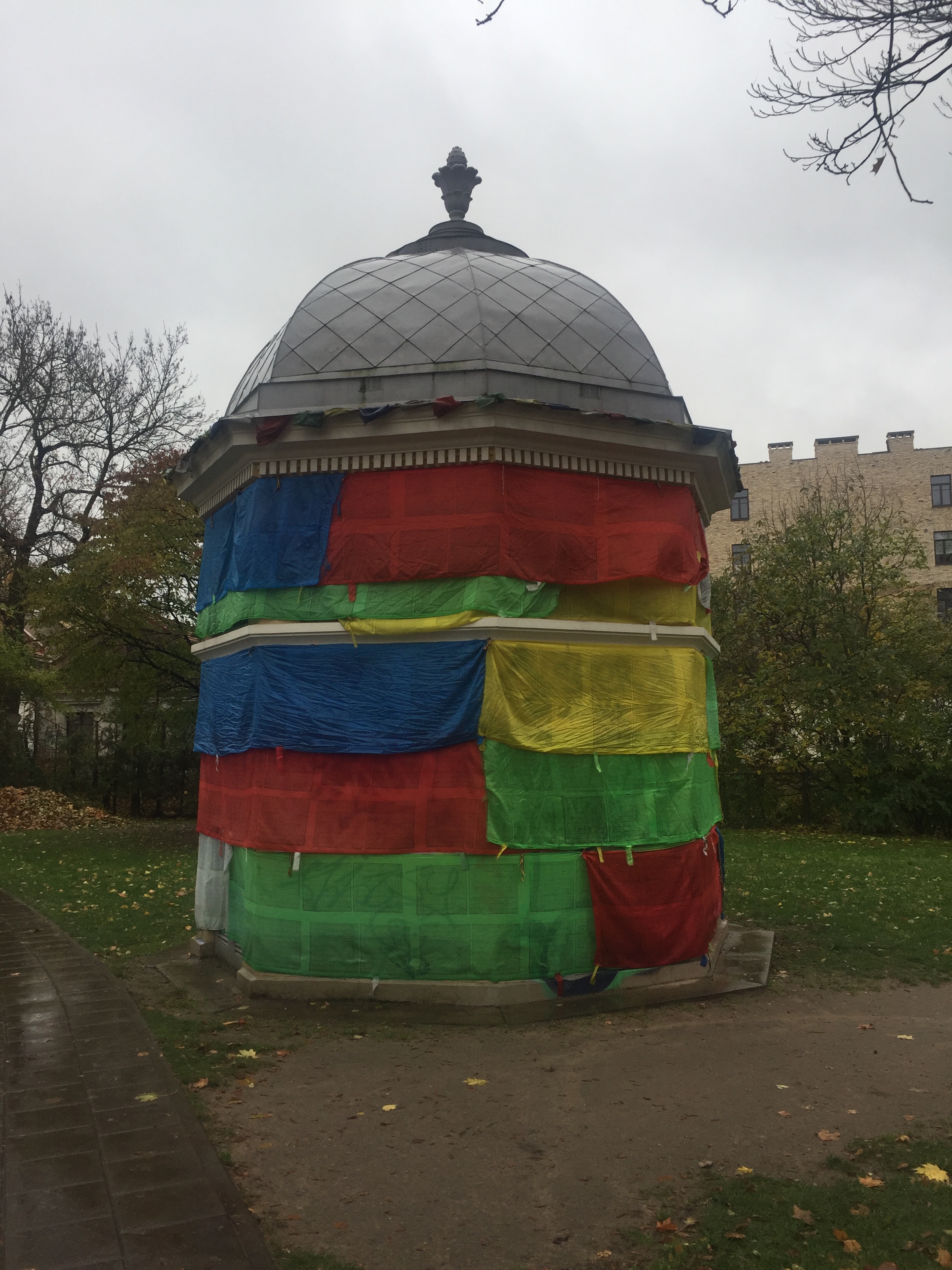 After the walking tour, it was raining and cold - the theme of Lithuania - so we decided to Uber to Trakai Castle: an island castle in Lake Galvė that was built in the 14th century. It was centre of the Grand Duchy of Lithuania, and an absolutely beautiful spot, even on a dreary day.
Once we saw the main sites of the castle - which didn't take long because we were all cold and wet from the pouring rain, and we were ready to get inside - we walked about ten minutes to Senoji kibinine, a traditional Lithuanian restaurant where we ordered way too many dumplings, pancakes, meat, and sour cream. It was a perfect last meal together.
Upon our return to the city, we met up with Gvido, a backpacker I met when I was on my last Monsoon in Kosovo.
We didn't stay out too late since Rupa had to leave around 4:00 AM for the airport. When we returned to the hostel, we said our goodbyes to Rupa before turning in. I hate goodbyes, but they are inevitable.
This morning Carol and I learn that apparently there was a time change last night - gaining an hour of sleep. Since it was still raining, we decided to just relax in the hostel until it was time for Carol to catch a bus to the airport. I saw her off, yet another hard goodbye, before returning for a lazy day until an overnight bus to Warsaw.
I want to thank Rupa and Carol for tagging along on this two week adventure. I had an amazing time leading this group, but it's undeniable that it was a group effort. We were a small but mighty group covering a lot of ground in just two weeks. It wouldn't have been as special without what each of you brought to the group, and I'm already looking forward to our reunion in Madagascar - whenever that may be.
And of course, a big shout out to Calvin and The Monsoon Diaries for helping make this happen.